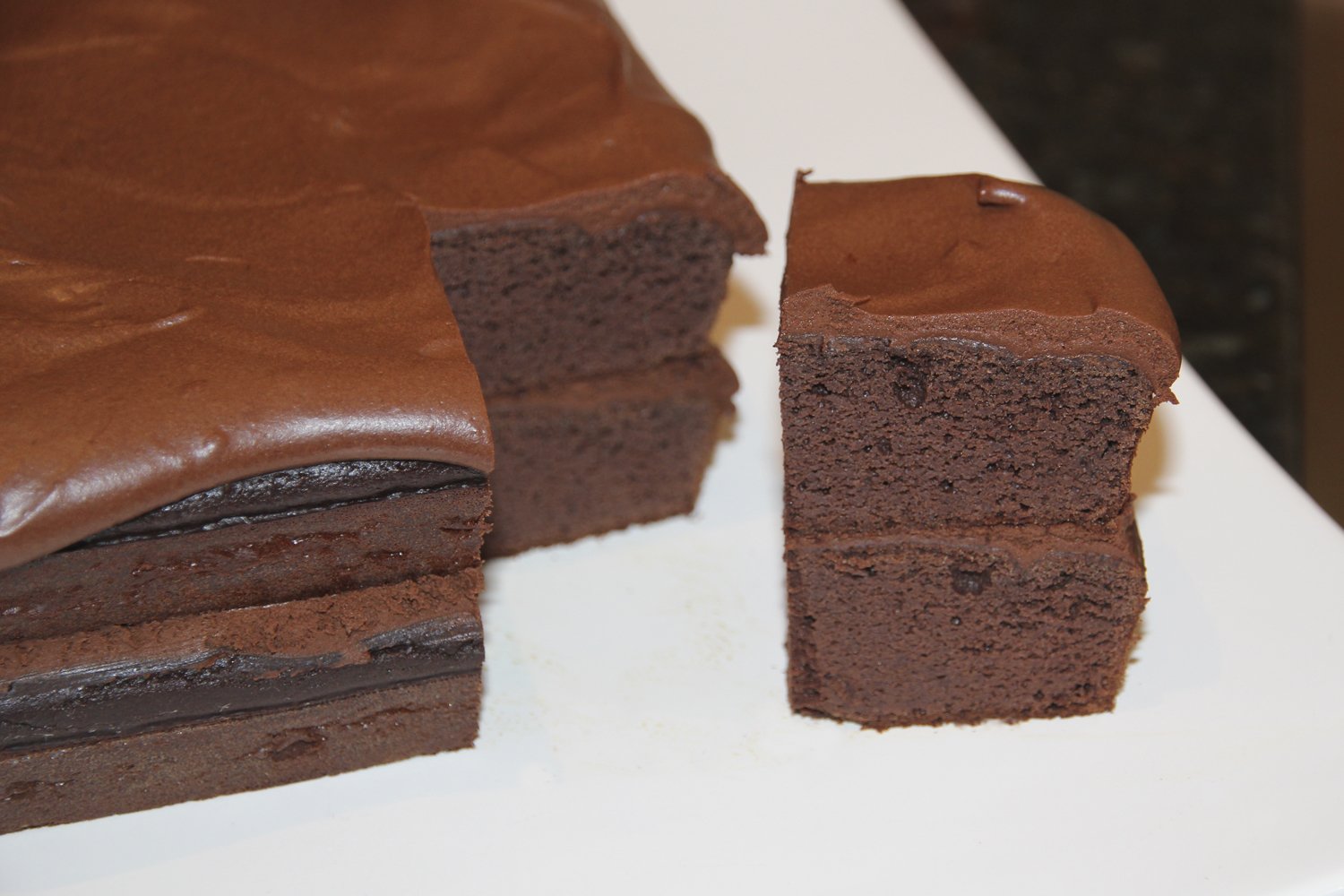 I know I haven't posted anything in a VERY long time, I've been so busy this New Year… Although I'm determined to be more consistent with my blog posts and that resolution is staring now (who needs New Years anyway!). Nonetheless, I want to ring in my return this year with a bang! Your taste buds will go crazy for this deceptively delicious cake.
This recipe is very similar, (in fact it may the same recipe!) as the one I posted for chocolate bean cupcakes and whipped coconut frosting. However, it is the ULTIMATE chocolate bean cake recipe. It is slightly adapted from Healthy Indulgences with an original icing that is essentially a chocolate mousse, velvety smooth and subtly sweet! Find an occasion to celebrate because this cake is a must.
Ingredients:
-1 15-ounce can Black Beans (you can also soak and cook your own black beans for this recipe)
-6 Eggs
-1 tbsp Pure Vanilla Extract
-1/2 Sea Salt
-6 tbsp Coconut Oil (unrefined, cold-pressed, virgin)
-1/2 cup Honey (unpasteurized)
-6 tbsp Cocoa Powder
-2 tsp Baking Powder (aluminum free)
Directions:
Preheat oven to 325˚ Fahrenheit. Blend all the ingredients in a high speed powerful blender (like the Vitamix) or a food processor. Let the batter blend until very smooth and lump free! Pour the batter into your desired cake pan (silicon pans work great!). This batter makes enough to fill one 9-inch square pan, so if you'd prefer a tiered cake, simply double or triple the recipe. When it comes to THIS cake, the bigger the better! If you need to grease the pan use coconut oil or parchment paper for a non-stick surface. Bake the cake for 40-45 minutes or until a toothpick comes out clean. Let the cake cool and cover to let sit OVERNIGHT. The "beany" flavour disappears the day after.
RIGHT BEFORE you are ready to ice the cake make this frosting. It is important to ice the cooled cake right after you make this frosting because it hardens fairly quickly once mixed.
Chocolate Mouse Frosting
Leftovers of this frosting can serve double duty as a delicious dessert topped with fresh berries. All I can say is yum yum yum!!
Ingredients:
-300g Semi-Sweet or Dark Chocolate (melted and slightly cooled)
-16 Egg Whites (it's much easier to buy the egg whites separately to ensure no yolks are wasted!)
-Dash Vanilla (optional)
Directions:
Beat the egg whites until a stiff foam is reached. Slowly pour in the cooled and melted chocolate and continue beating the egg whites until they have fully merged together and voilà! That's it!
I hope you love this recipe as much as I do
-Leah