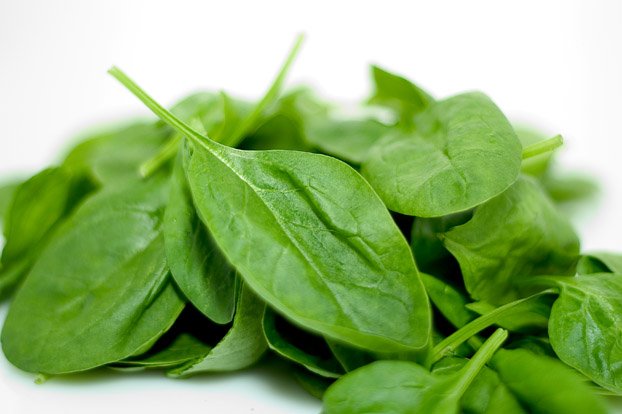 This green smoothie is just the thing you need when you're looking for a VERY healthy and refreshing snack!
I love this drink, I just feel so healthy when I drink it… It's pleasantly sweet despite it's vibrant green color. It's perfect for any cleanse or detox too.
Here's the recipe and I hope you enjoy it as much as I do!
But, first things first! Let me tell you how much I LOVE spinach nuggets!! Spinach nuggets are found in the frozen section at your local grocery store. They are individual little balls of freshly frozen spinach. They are absolutely fantastic!! I throw a couple in all my smoothies because they add great color and nutrients (iron being one of them!) without sacrificing flavor. When blended to perfection these spinach balls are practically tasteless!
Ingredients:
-1/2 cup Coconut Water
-1 tbsp Ground Flax Seed
-1 cup Fresh Spinach
-1 cup Chopped Romain
-2-inch slice of Cucumber
-2 Celery Stalks washed, trimmed and chopped
-1 Carrot peeled or scrubbed and chopped
-Squeeze of Lemon Juice
-Pinch of each ground Ginger, Turmeric (if you have ginger or turmeric fresh, use a small amount of it instead!) and Cayenne Pepper
-1/2 Frozen Banana
-OPTIONAL: a tbsp of parsley (although parsley is great for you, it has a distinctive taste…So try it and see what you think!) AND/OR 1 tsp Fish Oil (I use Nutrasea) AND/OR 1/4 tsp Spirulina
-For extra protein, you can always add a half scoop of natural or naturally flavoured protein powder, delicious and nutritious, especially after a workout!
* Buy organic produce when you can!
Direction: Put all the ingredients into a blender and blend until smooth and uniform, the drink becomes almost slushy-like depending on how long you blend it for.
Be sure to purchase a good quality blender for optimal results, if you check out my favorites section, I gave a review on my favorite blender of all times!
I hope you like it!
Stay healthy,
Proteen Queen