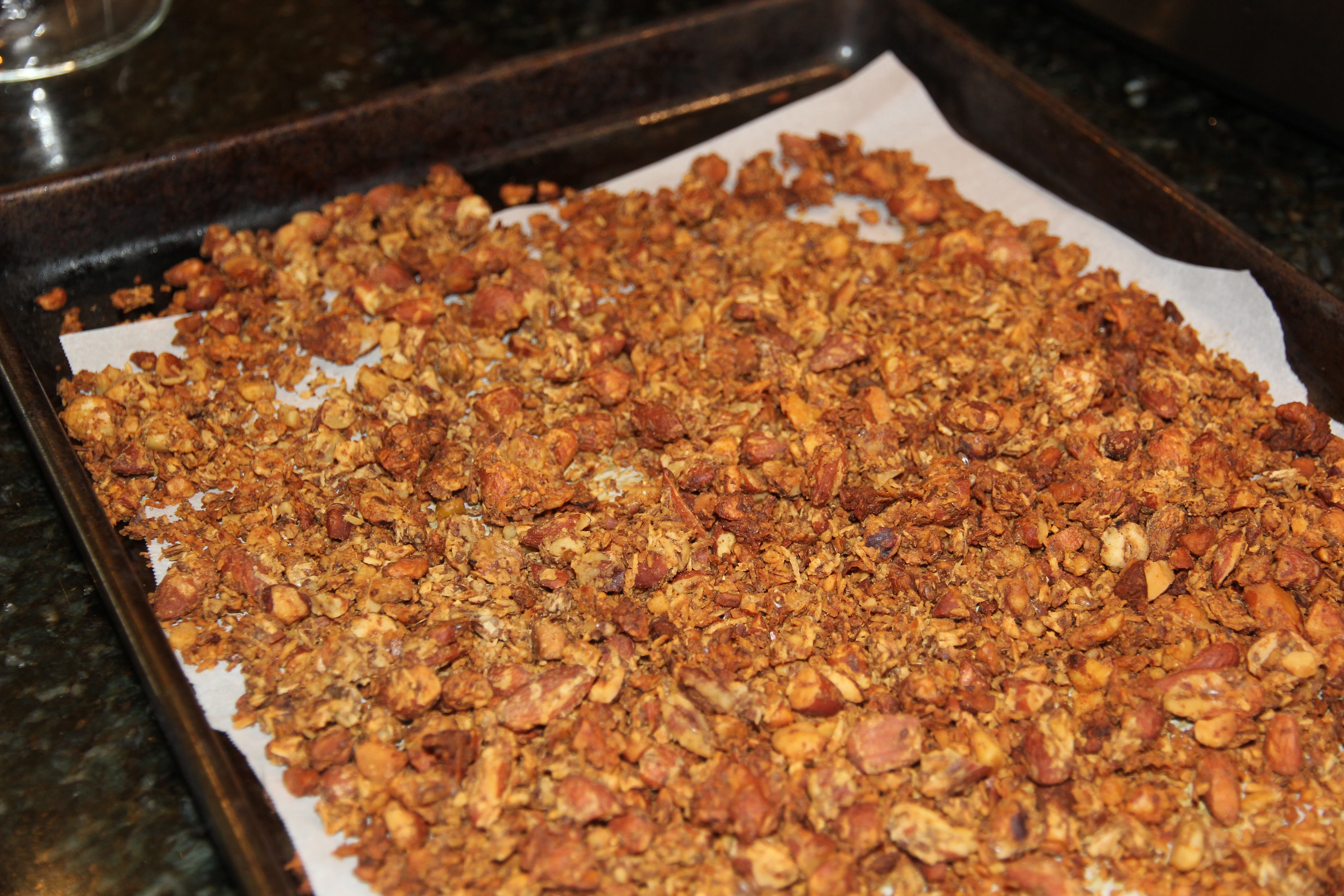 Since I've been feeling more inspired lately and rather quite creative in the kitchen, it seems that l'm channeling my original blogging days with my recipe posts. I'm proud and pleasantly surprised to say that two of my most recent experimental recipes turned out to be rather successful! One of the two, being this DELICIOUS paleo granola recipe.
After my PCOS diagnosis, I changed my diet to a slightly lower-carb, higher fat and protein diet, which meant no more sweet, crunchy, chewy oat clusters that usually describe "traditional" granola, which also happen to be one of my favorite things to snack on in the entire world!! 🙁 HOWEVER, with this recipe, I can turn my frown upside down 🙂 it is a subtly sweet, very satisfying "granola" recipe that is perfect to eat on its own, on top of smoothie bowls or with a dash of unsweetened almond milk!
I really hope that you enjoy this recipe as much as I do and feel free to change up the ingredients (ex: use nuts/seeds that you like the best or even add dark chocolate chips and unsweetened dried fruit if you like!). This recipe is in its most basic form and is awaiting your perfect touch…
Now, enough about the recipe here it is!
Ingredients
-2 cups mixed raw and unsalted nuts/seeds (whatever combo you like)
-1 cup shredded coconut (unsweetened)
-1 egg white
-2 tbsp water
-3 pitted medjool dates
-1/2 very ripe banana
-Pinch of Himalayan sea salt
-1 tsp pure vanilla extract
-10 small drops of liquid stevia I used this one
-1/2 tsp to 1 tsp cinnamon (you could also add a pinch of ginger and/or nutmeg if you'd like)
-4 tbsp maple syrup (I used Ed's Smith maple syrup, it is sweetened with sucralose and isn't real maple syrup… Normally, I wouldn't encourage any artificial sweeteners, however, it's all I had and I used a very small amount; I only use it occasionally because pure maple syrup has an incredibly high amount of sugar and carbohydrates per tbsp but preferably, you would want to use a syrup that is naturally sweetened like this one BUT if you do use pure maple syrup, use just a tbsp)
-3 tbsp coconut oil (melted)
Directions
Preheat your oven to 300˚F.
Puree the banana until smooth and transfer to a small saucepan then add the dates. Over low heat, let the banana/date mixture simmer until the dates have softened, maybe 5 minutes or so. In the meantime, pulse your nut/seed mixture in a food processor until roughly chopped but not finely ground and transfer this mixture to a large mixing bowl; add the shredded coconut and any other additions (ex: dried fruit or chocolate chips).
Once your dates have softened, blend the banana/date mixture in a blender/food processor and add the salt, vanilla, cinnamon, syrup, stevia and coconut oil to this mixture before pouring it in the mixing bowl with the nuts/seeds. Stir the granola until well combined.
Finally, whip the egg white until frothy then slowly add the 2 tbsp of water to the frothed egg white. Once nice and frothy, gently mix it into your granola mixture. The granola should be quite wet. Spread the granola over a parchment paper lined cookie sheet and bake at least 30 minutes or longer until the granola makes a rustling sound indicating that it's crunchy and golden brown. BE SURE to tend to it, break up the granola and stir it around during the baking process to ensure it doesn't burn.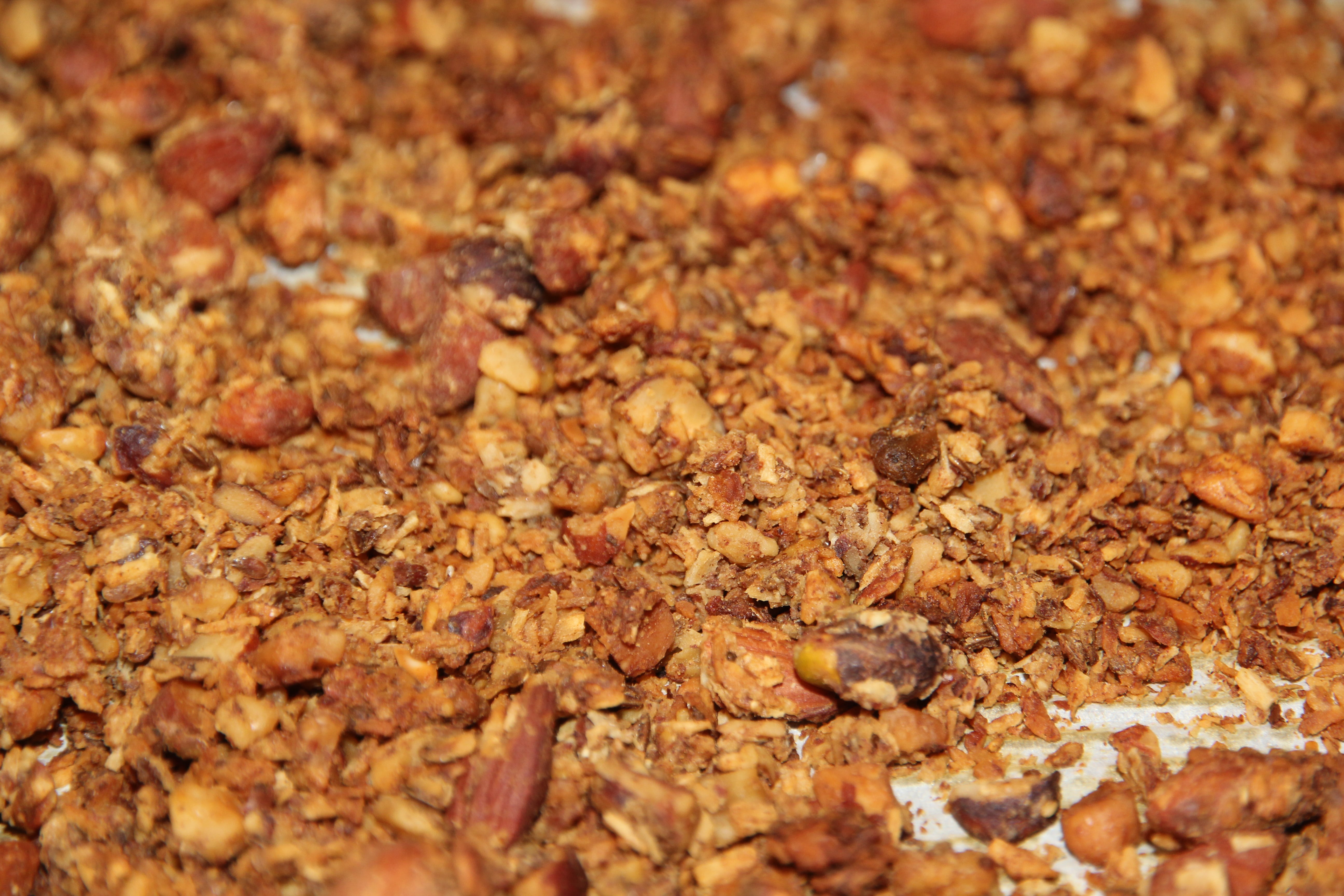 Enjoy xx
Leah
---
Also published on Medium.