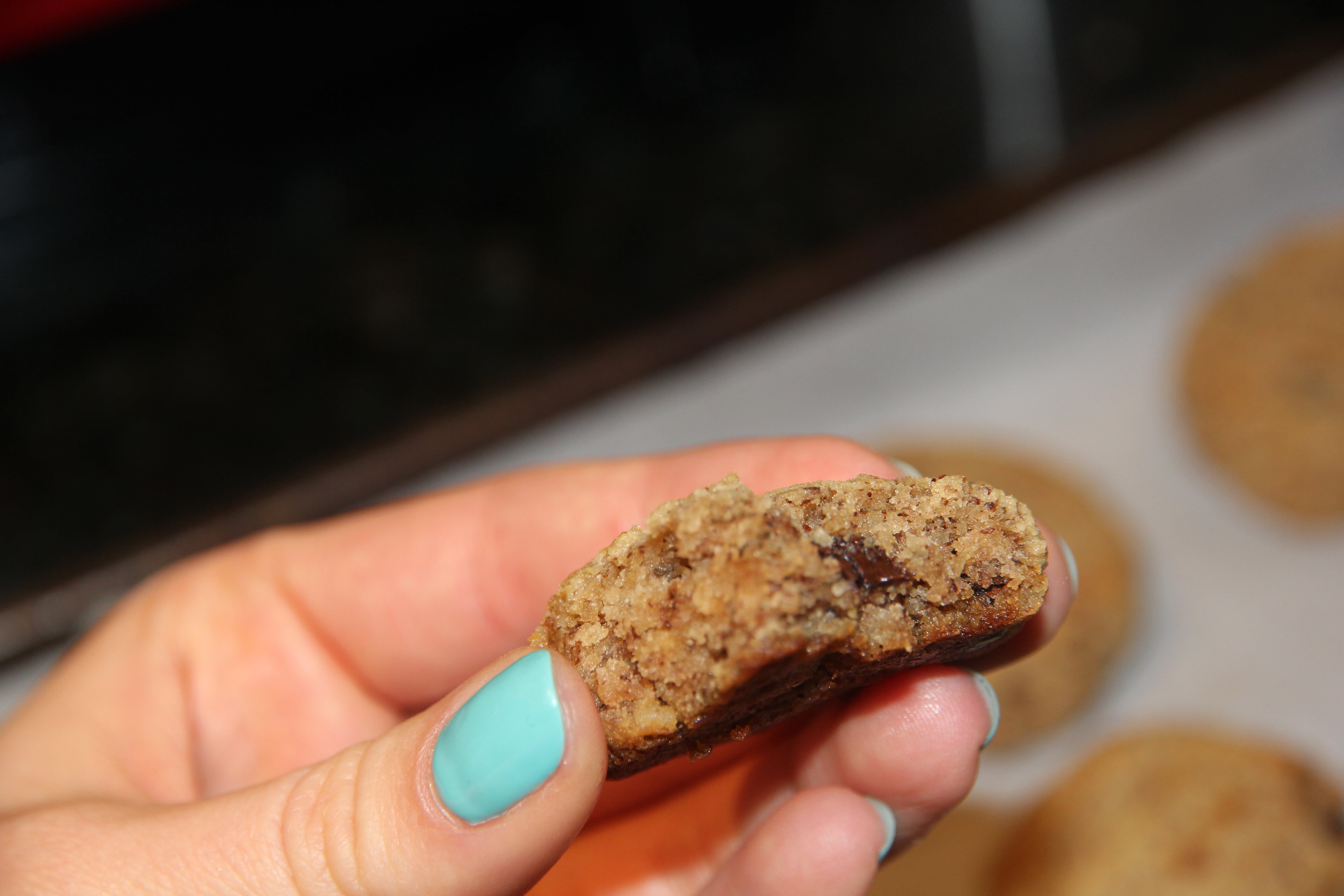 For a healthy treat, these are a go to! Don't expect these to be the next Mrs. Fields, but get ready to enjoy a guilt-free treat for when you're craving something sweet!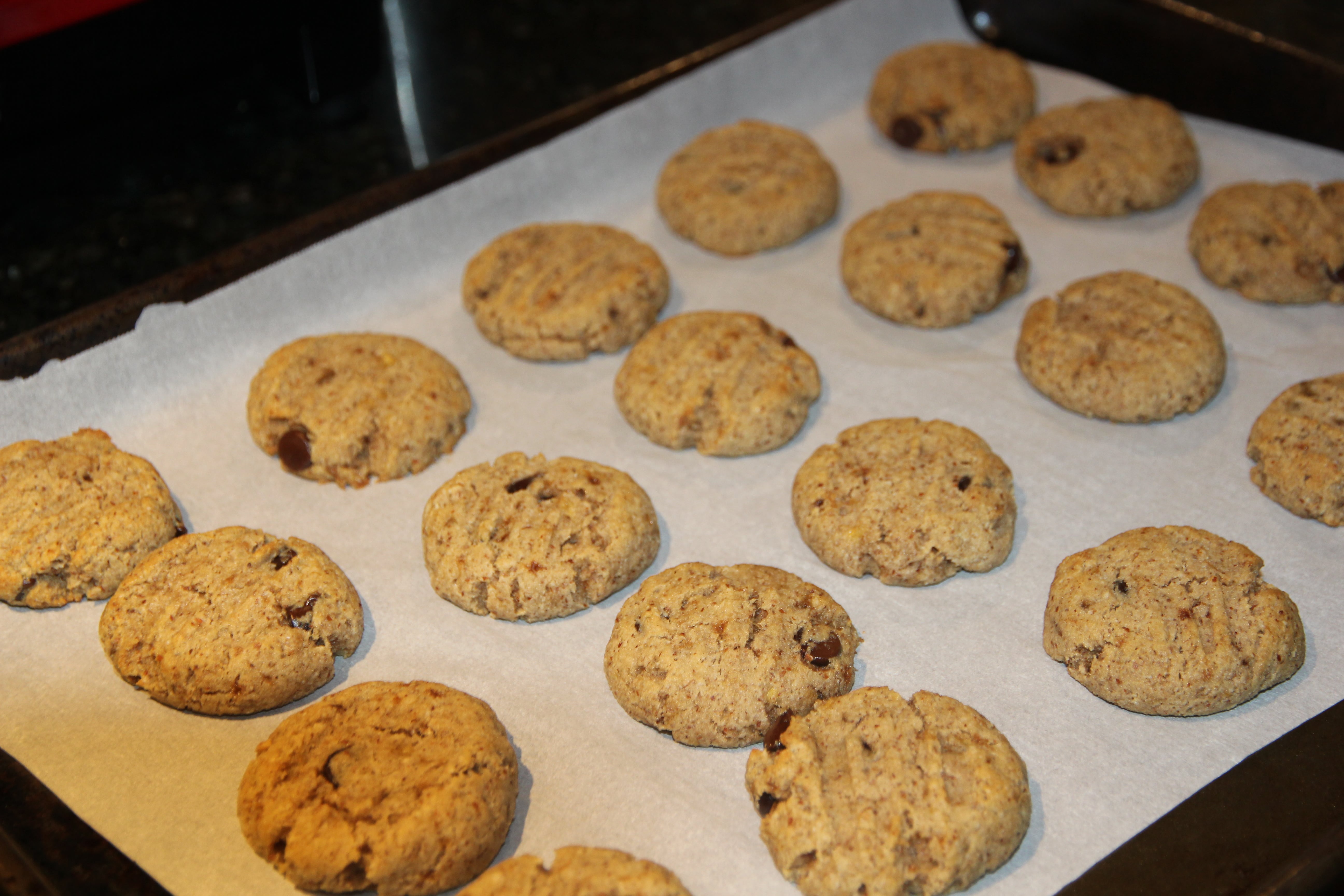 Here's a paleo chocolate chip cookie recipe that I modified from Texanerin; although her original recipe looks so delicious, it was a little too high in sugar for my personal nutrition goals. So, I reduced the sugar, added some banana for added moisture and natural sweetness and reduced the chocolate chips… For the better, I promise! I also used regular almond flour with skins kept int tact; perhaps this changed the flavour and texture of the original recipe but, they were delicious, soft and chewy, bite-sized cookies that are most importantly, guilt-free! I realize this is now the second time I've mentioned that these cookies are guilt-free, but I promise that I'm not just saying that because I'm trying to justify eating almost the entire batch…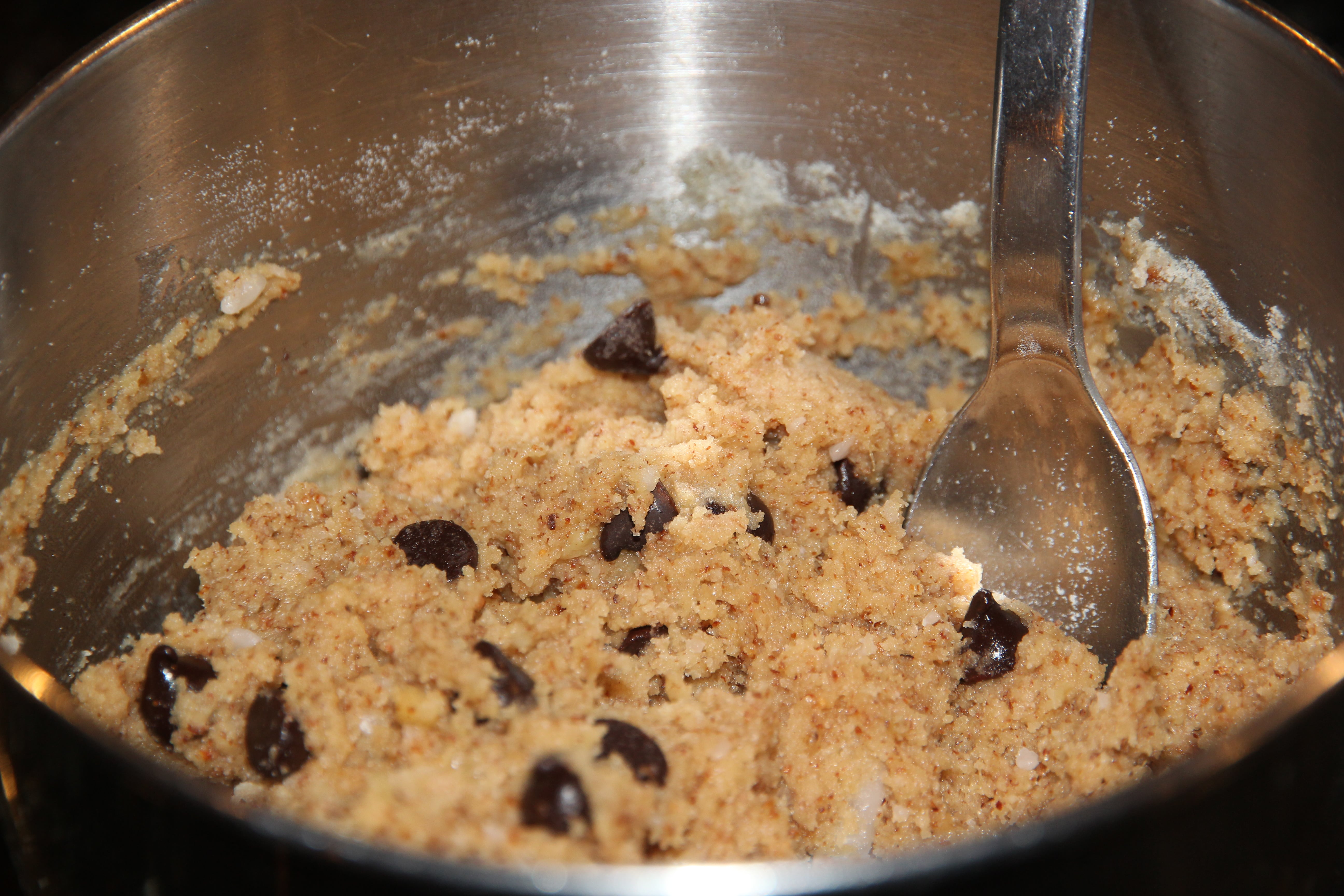 Ingredients
-1 cup almond flour blanched or not (using blanched almond flour will give you a lighter flavour)
-1/4 cup coconut flour
-1 tsp baking soda
-1/4 tsp salt
-6 tbsp coconut oil (melted)
-2-4 tbsp coconut sugar
-6 tbsp raw almond butter (no sugars/oils added)
-1 1/2 tsp pure vanilla extract
-1 mashed banana
-1 large egg or flax/chia egg (to make this vegan, make a flax/chia egg using 1 tbsp flaxseeds or chia seeds + 2 1/2 tbsp of water and  let sit for 15 minutes in your fridge before using as you would a regular egg)
-1/2 cup vegan chocolate chips
Directions
Perheat the oven to 350˚F and line a baking sheet with parchment paper.
Mix all the dry ingredients (almond flour, coconut flour, baking soda and salt) in a medium mixing bowl. Next, in a separate bowl, mix together the coconut oil, sugar, almond butter, vanilla, mashed banana and egg until well combined. Finally mix the dry ingredients into the wet ingredients until just combined and lastly stir in the chocolate chips.
Roll the dough into little balls as big as the cookie size you desire, (I made around 20 smaller cookies) and place them on your prepared cookie sheet, then gently press down on the cookie ball to flatten the dough just a little. Bake in preheated oven for 11-14 minutes until the top of the cookie dough no longer looks wet, or longer if you like your cookies crispier.
Enjoy xx
Leah
---
Also published on Medium.