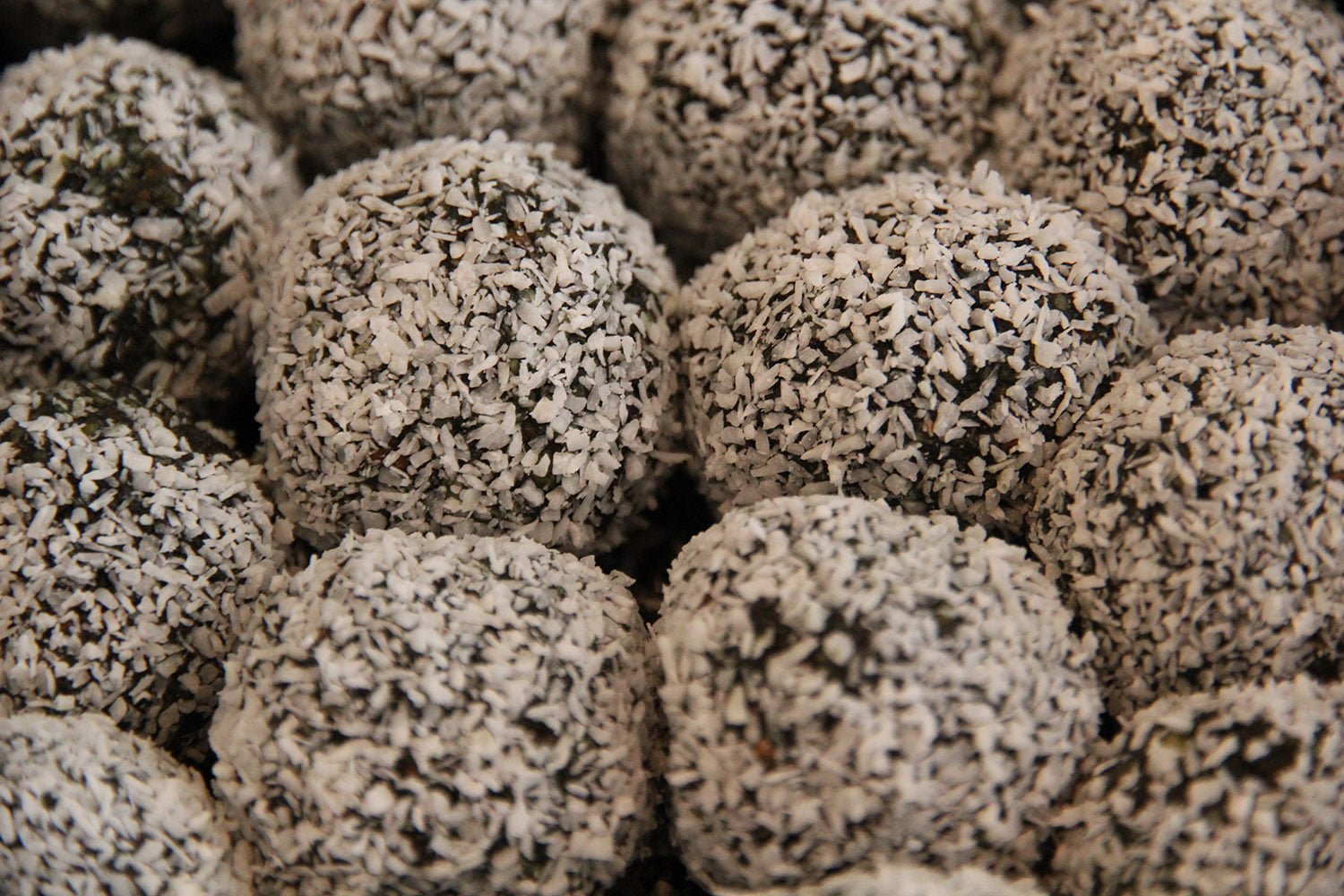 Now these are my kinda timbits.. Chocolaty with a hint of coconut and a punch of the ultimate green superfood: Spirulina!! It is full of nutrients and high in protein, spirulina is about 60-71% complete protein whereas red meat is only 22% complete protein… A true superfood, very complementary to these timbits.
Ingredients:
-1 cup Raw Soaked Almonds *(see post)
-1/4 cup Raw Soaked Pistachio Nuts*
-1/4 cup Dried Apricots
-1 cup Dates (soaked in 2-3 tbsp of water for a few minutes prior to making this recipe)
-1/4 Raw Almond Butter
-2 tbsp Ground Flaxseeds
-2 tbsp Raw Cocoa Powder
-2 tbsp Unsweetened Shredded Organic Coconut
-1 tbsp Spirulina Powder
-1/2 tsp Fine Sea Salt
-1 tsp Pure Vanilla Extract
Directions:
Add all the ingredients to a food processor and pulse into uniform and moist dough-like consistency. Roll into little timbit size balls (or smaller, depending on how you like them) and roll in extra coconut, cocoa powder, hemp hearts or simply eat them plain, either way, they are delicious!
These healthy timbits are full of various vitamins like A, E and B, minerals like Iron, Magnesium and Selenium, protein, fibre, antioxidants and healthy fats, the PERFECT snack!
Proteen Queen
Recipe reference with slight modifications:
---
Also published on Medium.