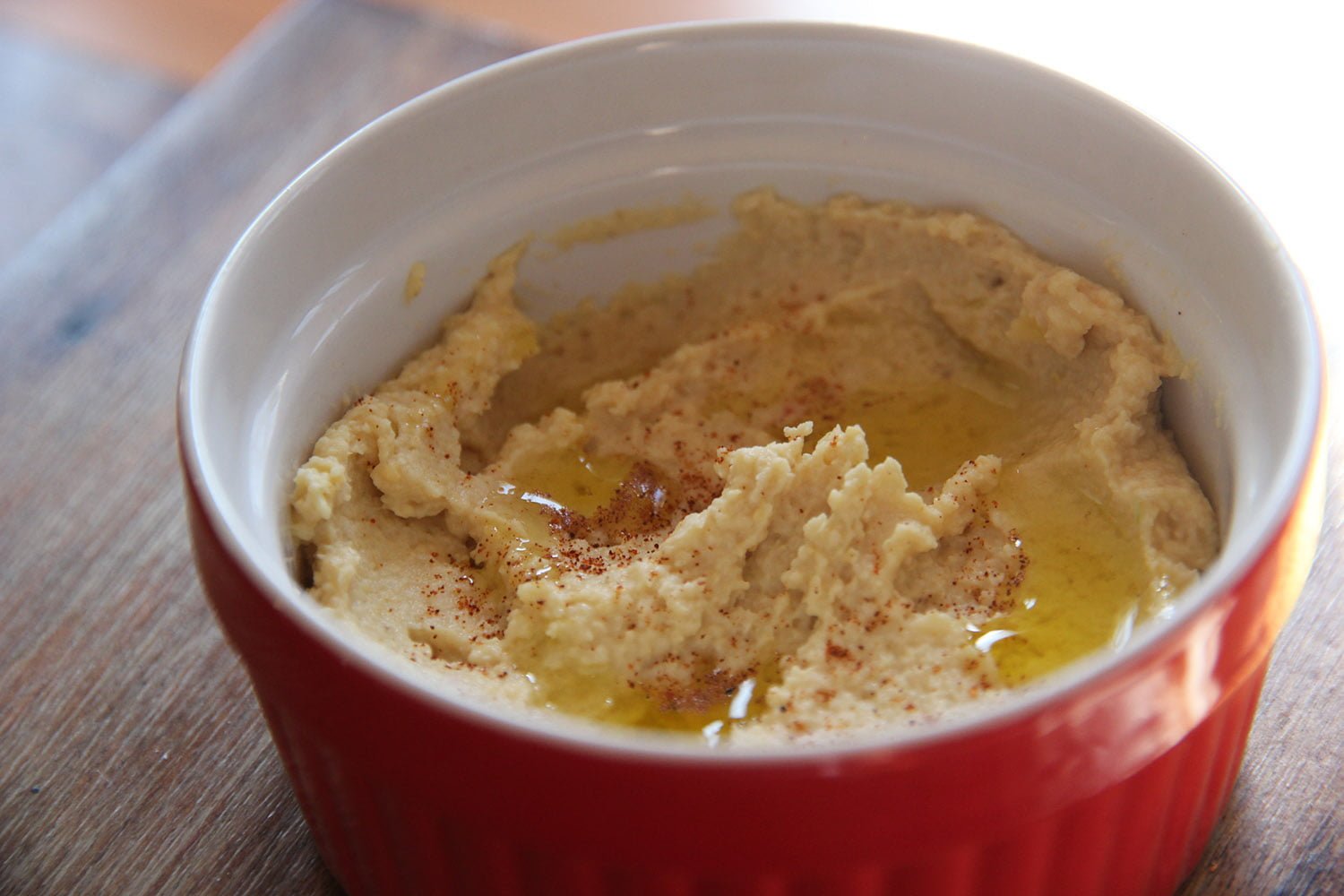 I love hummus! Yes, it contains fat from the tahini (sesame seed paste) and from the olive oil but these are mostly good and healthy monounsaturated fats! It makes a great afternoon snack with raw veggie sticks or some freshly baked chia bread…
Ingredients:
-1 can Chickpeas, drained and rinsed (preferably Eden Organics as they are organic, in a BPA-free lined canned and pre-soaked)
-Juice of 1 Lemon (tip: roll out the lemon before juicing it! This helps release extra lemon juice!)
-1/4 cup Tahini
-1-2 Crushed Garlic Cloves
-1/2 tsp Fine Sea Salt
-1/2 tsp Ground Cumin
-2 tsp Extra Virgin Cold-Pressed Olive Oil
-2 tbsp Water
Directions:
In a food processor, blend tahini, lemon juice, garlic, cumin and sea salt until a smooth paste is reached. Use a spatula to scrape the left over mixture on the side of the food processor. Be sure everything gets well blended! Finally, add the chickpeas, olive oil and water and pulse until super smooth!
Store in an airtight container with a drizzle of olive oil on top and a dash of paprika for nice presentation… Or maybe not, be all gone before you know it!
Proteen Queen