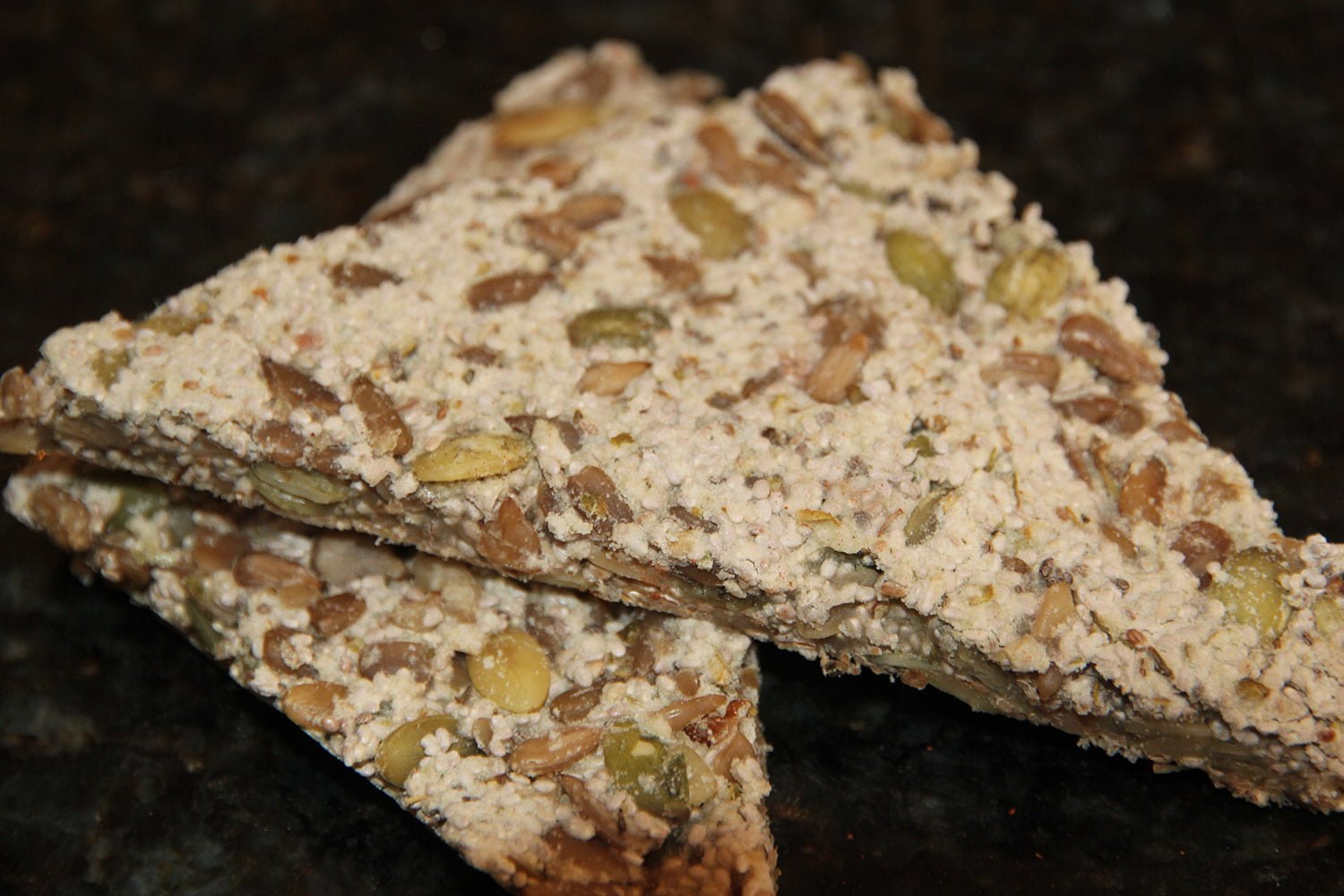 A fantastic accompaniment to my homemade hummus! I love this chia bread! I found the recipe on Oh She Glows and modified it oh so slightly. It also pairs well with natural raw almond butter or makes for a very unique yet delicious avo "toast". Packed with 7 grams of fiber and 9 grams of protein per slice, what's not to love!?
Ingredients:
-1/2 cup Chia Seeds
-1/2 cup of each Raw Soaked Sunflower Seeds and Raw Soaked Pumpkin Seeds (see post)
-3/4 cup Brown Rice Flour, GF Oat Flour, Buckwheat Flour or Bob's Red Mill All Purpose GF Flour (these flours can be made by grinding oats and buckwheat groats in a blender!)
-1 tsp of Dried Oregano
-1 tsp Coconut Sugar
-1/2 tsp of each Dried Thyme and Fine Sea Salt
-1/4 tsp of each Garlic and Onion Powder
-1/2 cup Water
Directions:
Preheat oven to 325˚F. Now, combine all your ingredients in a medium sized mixing bowl and stir thoroughly. Pour mixture into a 9-inch square pan, sprinkle with a dash of salt and bake for 25 minutes. Let the bread cool completely before slicing into 8 even slices.
I hope you love it as much as I do…
Ps: It's super filling too!
xx Leah
---
Also published on Medium.